Here's a little peek at our bedroom. I've been waiting to show anything from our apartment because I still feel like it looks empty, but I realized that rooms come together in layers. This is the first layer of our room, and I love it.
The bedding is West Elm. Doesn't it look like a giant cloud? The color is called sea foam and is a super light grey. The gold pillow I made with leftover fabric from our
wedding decor
.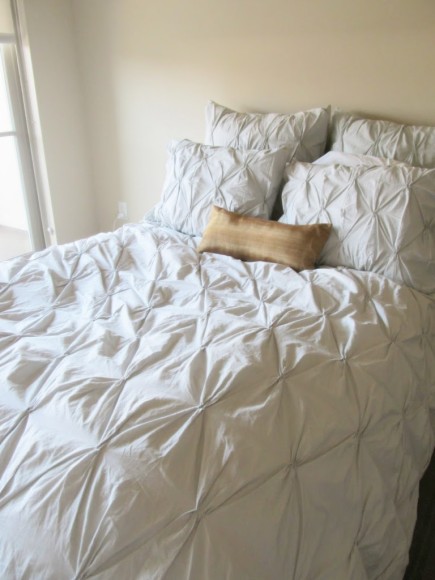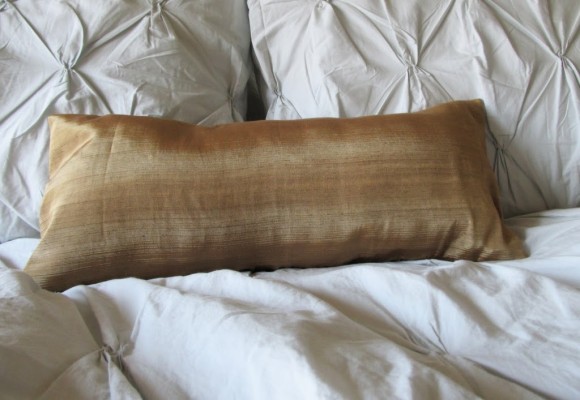 The mirror we found while antiquing.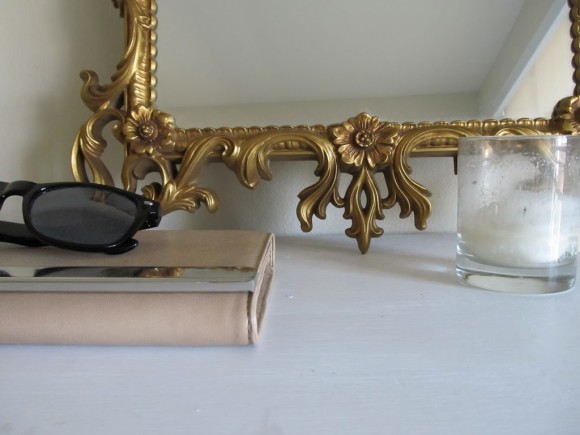 I posted about our Etsy art here.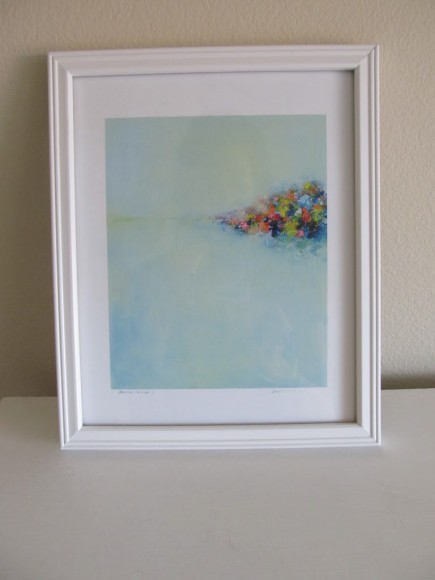 What do you think? Any suggestions?