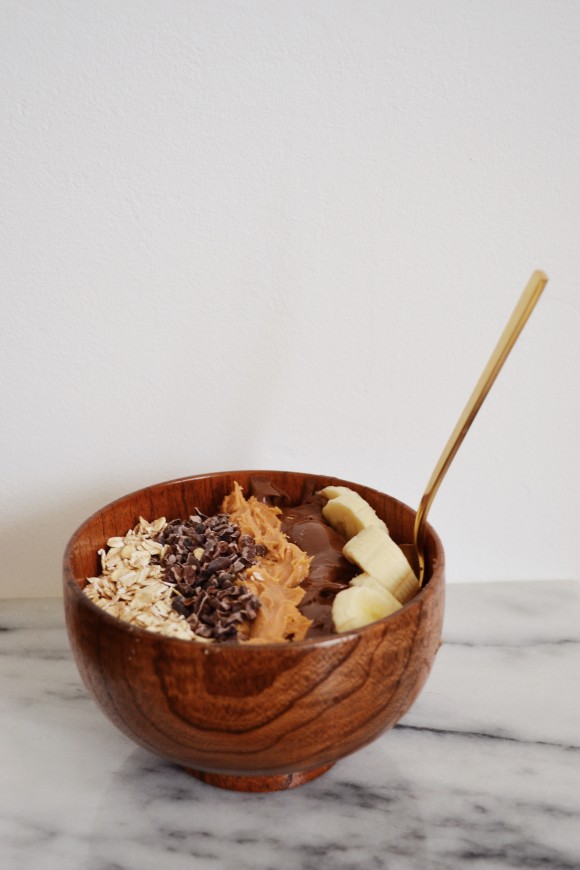 I've been wanting to try acai for a long time and this recipe did not disappoint. Perfect for breakfast or even dessert!
Ingredients
Acai Purée
+ 1/2 banana
+ 1 1/2 tsp natural unsalted peanut butter
+ 1 tbsp unsweetened cocoa powder
+ 1 pouch acai powder
+ 1/2 cup frozen strawberries
+ 1/2 cup unsweetened almond milk
Toppings
+ sliced banana
+ granola
+ shredded unsweetened coconut
+ cocoa nibs
+ unsalted peanut butter
+ raw honey
Directions
In a blender or food processor, add banana, peanut butter, cocoa powder, acai powder, strawberries and a splash of milk. Blend on low until larger chunks are broken down, then gradually increase speed, adding a splash of milk at  time, and stopping to scrape down sides of blender if needed. When ingredients have mostly come together and all of milk has been added, blend on high for 15 to 20 seconds more. Add acai purée into a bowl, then add toppings. Enjoy!