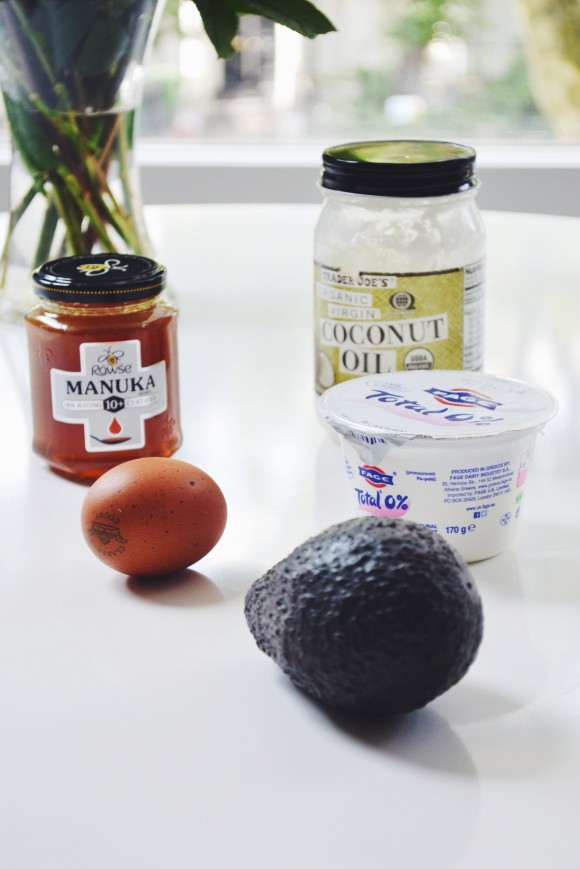 I've been using this mask weekly and have been loving it, it leaves my hair super soft and shiny, and I've also noticed it's been a little more resistant to the London humidity. It does not smell good, so brace yourselves, but the results are so worth it, I promise!
Ingredients
+ 1/2 ripe avocado
+ 2/3 cup Greek yogurt
+ 1 egg
+ 1 tablespoon Manuka honey
+ 1 tablespoon coconut oil
Directions
Combine all ingredients. Apply to clean, wet hair, in sections, focusing on the ends. Leave on for 15-20 minutes. You can tie your hair up and put a hair cap on it to keep it out of the way. Shampoo the mask out, condition, and style as normal.