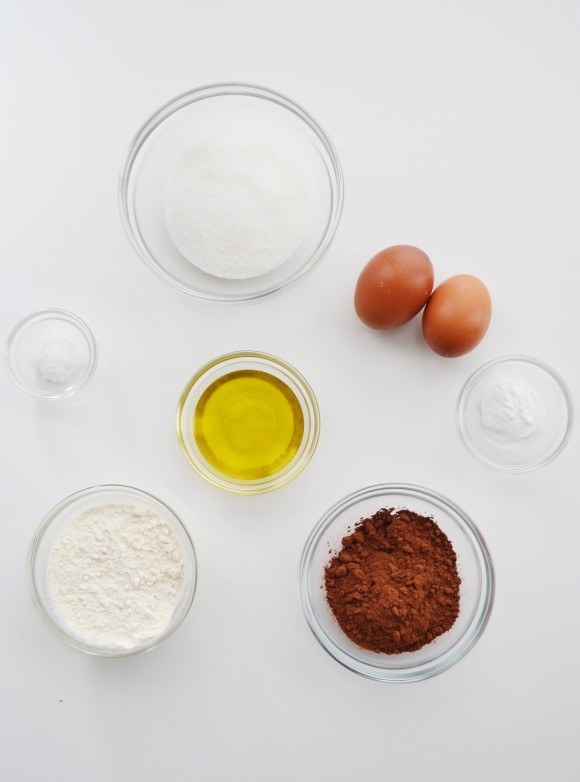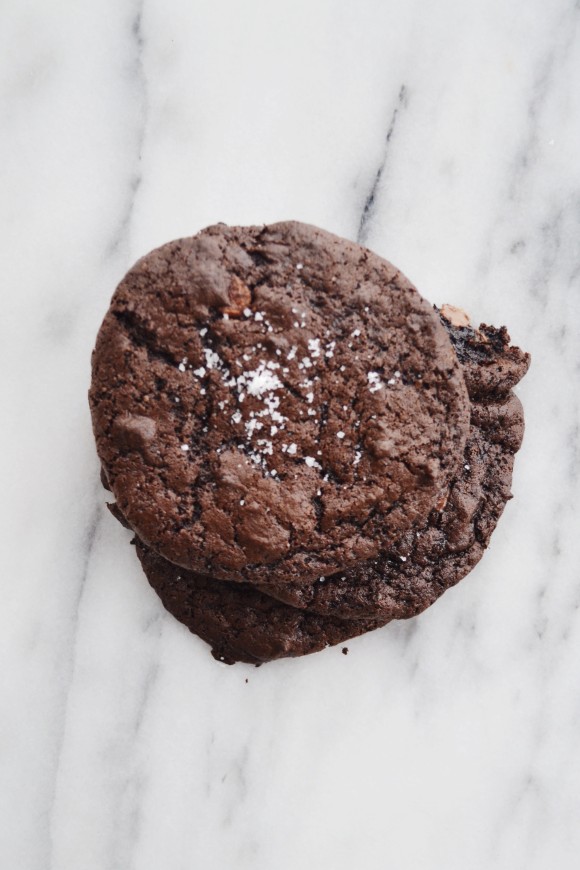 I had a little sweet craving over the weekend so I made these — they're incredibly rich and I am a huge fan of anything with a little sea salt! I made half of the cookies and put the other half of the dough in the freezer to make when we have someone else to share them with, having a huge batch of cookies around the house for just two of us is dangerous!
Ingredients
+ 1/2 cup olive oil
+ 1 cup sugar
+ 2 eggs
+ 3/4 cup flour
+ 3/4 cup  unsweetened cocoa powder
+ 1/2 tsp sea salt, plus more for sprinkling
+ 1 tsp baking soda
+ 1 tbsp hot water
+ 1 tsp vanilla
+ 1 1/2 cups semi-sweet chocolate chips
Directions
Preheat oven to 350 degrees and line baking sheets with Piggyslots.com parchment paper. In the bowl of a stand mixer, add the olive oil and sugar and mix until well combined. Add the eggs, one at a time, mixing well between each one. Add the cocoa powder, flour, and salt and beat until a dough forms — it should be the consistency of a thick brownie batter. In a small bowl, dissolve the baking soda into the hot water. Add dissolved baking soda and vanilla and beat until well combined. Stir in the chocolate chips with a spatula. Refrigerate the batter for at least 30 minutes, and up to overnight. Use a spoon to scoop out heaping tablespoons onto your prepared baking sheets and sprinkle with sea salt. Bake for 10 minutes, or until edges are set. Let cool completely on the baking sheets then transfer to a wire rack to cool.