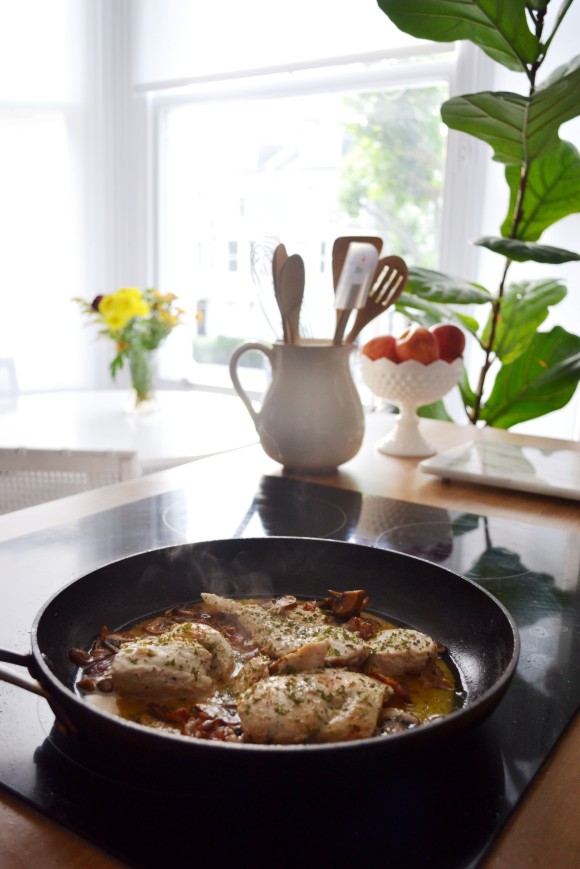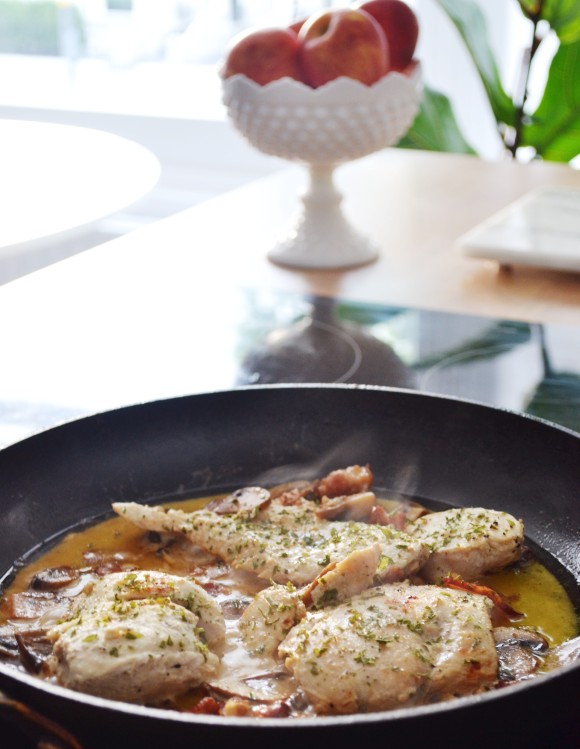 This is one of our favorite meals for Sunday dinners, it's so good! It has a very gourmet taste for being a fairly simple dish to put together, we have it with a green veggie or salad and a crusty bread. This recipe makes 4-6 servings but it easily cuts in half for a meal for two.
Ingredients
+ 2 tablespoons butter
+ Olive oil
+ 2 onions, chopped
+ 4-5 slices of bacon
+ 4 garlic cloves
+ 8 chicken breasts
+ 1 cup portabellini mushrooms, sliced
+ 2 cups dry white wine, such as riesling
+ 1 cup cream
+ Salt and pepper to taste
+ Freshly chopped parsley
Directions
Melt the butter and oil together in a large pan. Add chicken, brown, and remove from the pan. Add the onions and bacon and allow to fry until the onions are soft and translucent and the bacon has rendered its fat. Add the garlic and allow to saute for another 30 seconds before removing the mixture from the pan (leave the fat behind). Add the mushrooms and allow to cook for 5 minutes.Add the onion and bacon mixture along with the browned chicken back to the pan. Pour in the wine and allow the mixture to come up to a boil. Turn down the heat and cover. Allow to simmer for 15-25 minutes or until the chicken is cooked through. After 15 minutes, uncover, turn up the heat and stir in the cream. Allow to cook for another 10 minutes. Add the chopped parsley and season to taste. Enjoy.