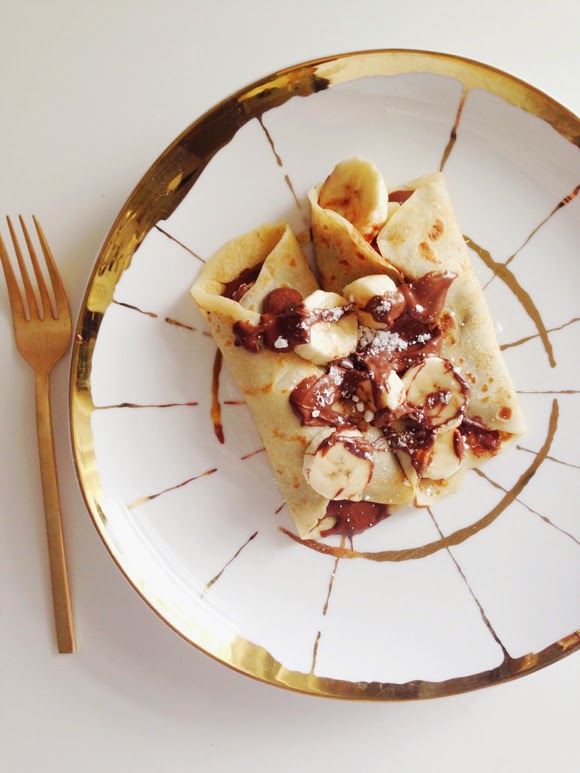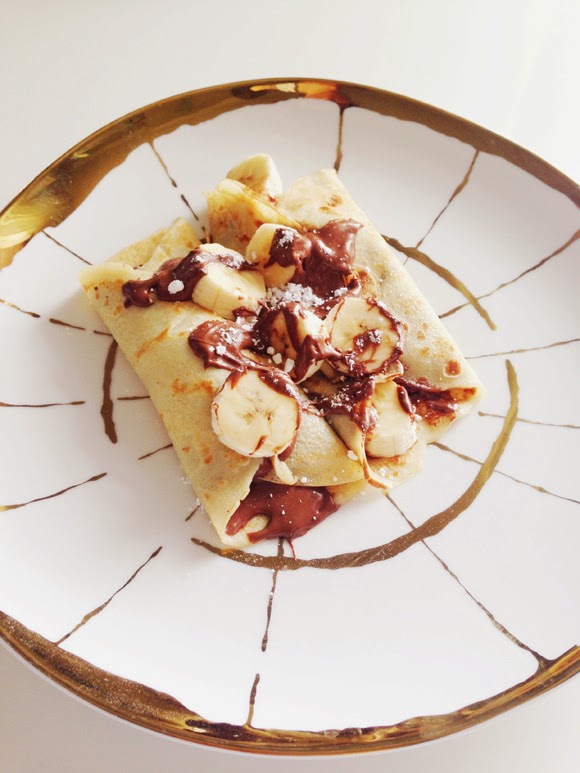 I made these over the weekend and they are delicious — a version of crepes that doesn't have crazy amounts of calories and sugar! It was my first time making crepes and they weren't as hard as I imagined. I'll definitely be making these again!
Ingredients 
+ ½ cup almond meal
+ ½ cup old fashioned oats
+ 3 tablespoons all purpose flour
+ 1 cup milk
+ 1 egg
+ ½ teaspoon vanilla extract
+ 1 tablespoon brown sugar
+  pinch of salt
+ 4 bananas, sliced
+ 2 tablespoons Nutella, melted
Directions
Place the oats and almond meal in a food processor. Grind for 30 seconds or until a flour-like substance forms. There should be about 1 cup of this mixture.
Transfer to a large mixing bowl. Add the milk, egg, vanilla, brown sugar, and salt. Whisk for 20 seconds or until smooth and incorporated.
Heat a large nonstick skillet over low heat. Pour about ¼ cup batter onto the pan. Carefully swirl the batter around the pan once to spread the batter out for a larger, more thin crepe. Cook until the edges of the crepe come up easily with a spatula. Carefully loosen the crepe around the edges and then inward to the center until the crepe releases from the pan; remove and set aside. Repeat with the remaining batter.
Stuff the crepes with sliced bananas and Nutella. Drizzle with melted Nutella and serve warm.
Recipe adapted from here.