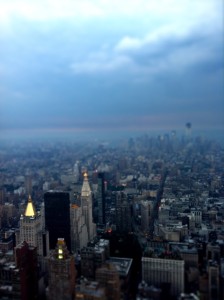 Happy weekend! We're flying out to Seattle tomorrow — definitely a bittersweet feeling.
We've loved living in New York and we will miss it a lot. I think New York is my favorite city that I've lived in so far — I've met some incredible people and had some amazing experiences that I'll remember for the rest of my life. But, I know exciting things await in Seattle, too!
Some links for your weekend:
Have a fabulous weekend!
xo
Picture taken with my iPhone from the 86th floor of the Empire State Building.