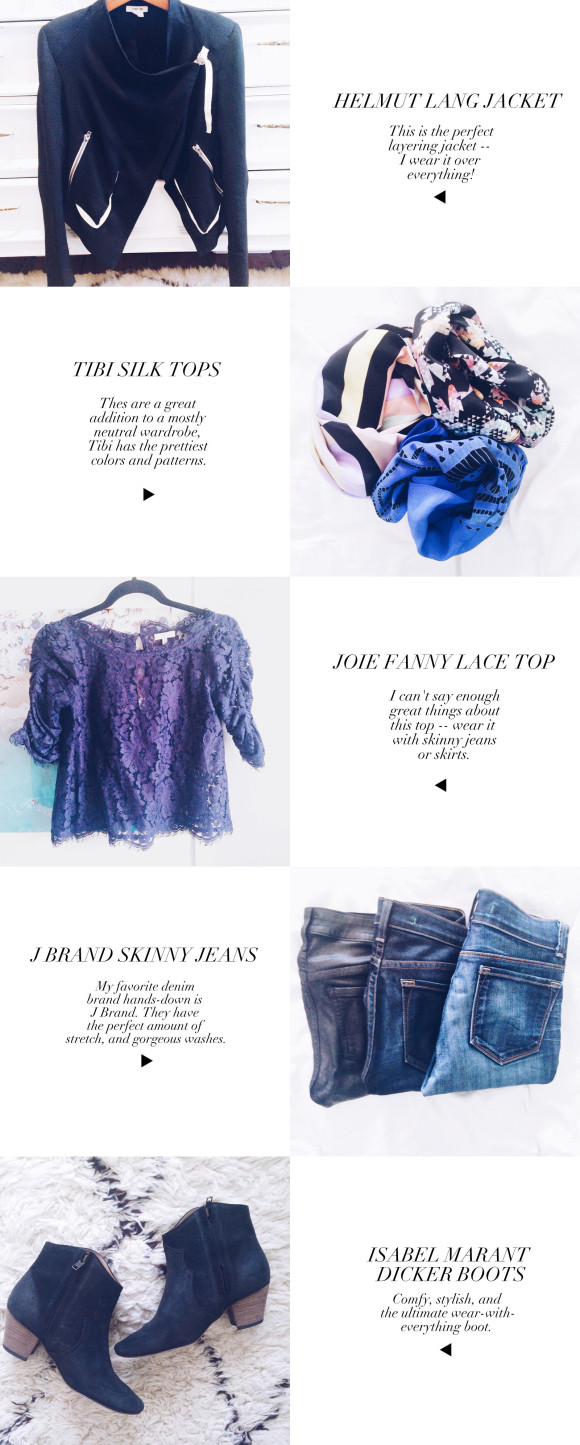 The concept of this post was suggested to me and I thought it was a great idea. These are my five go-to items that I've invested in and have worn for years, and I can see myself wearing them for years to come.
Oh, and any suggestions for posts you'd like to see here on NM, feel free to let me know!
01. Helmut Lang Drape Jacket.This is such a nice, lightweight jacket and I love the shape of it.
02. Tibi Silk Tanks. These tanks are perfect alone or under blazers or cardigans. My wardrobe tends to be pretty neutral so these add a perfect amount of color and pattern.
03. Joie Fanny Lace Top. This is by far my favorite top — super flattering, too!
04. J Brand Skinny Jeans. My denim brand is definitely J Brand, and I've tried lots!
05. Isabel Marant Dicker Boots. Worth the investment.
                                                                                                                                                                                               What are you go-tos? I'd love to hear!